I like to talk. Anyone that knows me knows that I like to babble.  No matter the topic I can probably find something to say about it, and then I can find a way to get off tangent. Ever known someone who says "That reminds me…" and you wonder how on Earth they made the connection?  Yeah, I'm that girl.
Recently I read a blog about what you can learn from someone that is deaf.  Differences like face to face communication.  More and more these days, people are looking at their phones instead of at the person they are talking to.  Someone who is hearing impaired watches your face and body language.  Just because they cannot "hear" you, they are getting more out of the personal conversation because they are "listening".
What does this have to do with 140 characters?  Let me explain.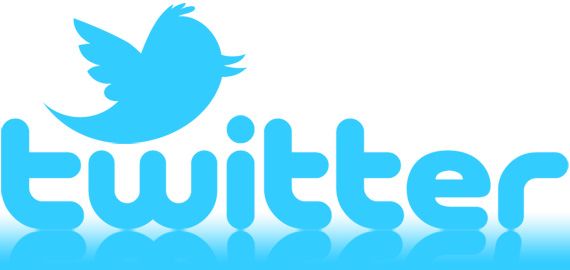 What I've learned from 140 characters…
I'm too wordy.
I'm impatient.
I'm shy.
I'm easily intimidated.
I procrastinate.
What does this mean?  It means I like to babble – no surprise.  When I first started Twitter I was overwhelmed by the idea of trying to type in 140 characters or less.  What on Earth could I talk about that would fit in that profile?  I looked around to see what others were posting, but most of it didn't seem to make much sense.  A few links here and there, chatting about lunch or plans, but didn't I already do that on Facebook? (That's where the impatience kicks in.)
I discovered that most of my friends did not really use Twitter.  How was I going to belong on a social network where I didn't know anyone?  I followed a few celebs and favorite food network stars, but the idea of tweeting them was beyond me.  Eventually I decided that I'd just look at it another day, and then about a year went by.
I started working for an agency, and realized that I needed to know the tools I'd be using on a personal level.  Facebook and blogging was a cinch, so it was time to tackle Twitter.  Here's where I started to grow and what I started to learn.
Simplicity is bliss.
Listen before you speak.
Be thoughtful and authentic.
Be adventurous.
Be in the moment.
What I've learned the last few years is that you do not need a 500 word blog to make people know you.  A conversation starts with just a word at a time.  When I reach out to someone new, that I want to know and build a relationship with, I find a way to connect. It's not all about me, or what I want to say, it's about connection.  Listen, be short and sweet, and be authentic.   No one wants to make friends with a bot, and if you're not being genuine to who you are, that's what you're going to sound like.
Don't worry about what others might think, because let's face it, for the moment it's just text.  I sucked it up one day and tweeted a response to a famous chef and was shocked and surprised when she replied back to me.  That's when I realized that Twitter can break down a wall like no other.  There's no way I could ever give this chef a call, nor afford to fly and dine in her restaurant.  However, via Twitter, I can pop over a quick line – what's stopping me?
140 characters has taught me a new way to network and allowed me to make both business and personal relationships.  I've found people by following others, seeing random comments, and of course, Follow Friday.
I was a good person before Twitter, but I feel like I'm better for learning how to think and speak in 140 characters or less from time to time.